Feathers and Sheds Unlimited had a simple beginning. The company's CEO, Josh Hartwick grew up in the small town of Sealy, Texas where he spent most of his childhood hunting and fishing. A strong interest in whitetail deer and waterfowl led him to an early investigation of wildlife management techniques. After spending many years as an award winning, competitive rifle shooter, Josh decided to pursue his dream and earn a degree in wildlife biology. Nationally renowned for their wildlife program, Texas A&M University in Kingsville provided Josh with the education he was seeking. Josh gained countless hours of field experience through undergraduate research projects with the Caesar Kleberg Wildlife Research Institute. He also filled internships as a hunting guide at many well-known South Texas ranches including the legendary King Ranch. He spent time working with captive deer breeding programs and gained certification and experience in chemically immobilizing wildlife. In this vast network of wildlife professionals, Josh made lasting relationships with so men of the industry's leading figures including wildlife biologist/consultants. Josh has even appeared on the Outdoor Channel as a guest for celebrity hunting shows.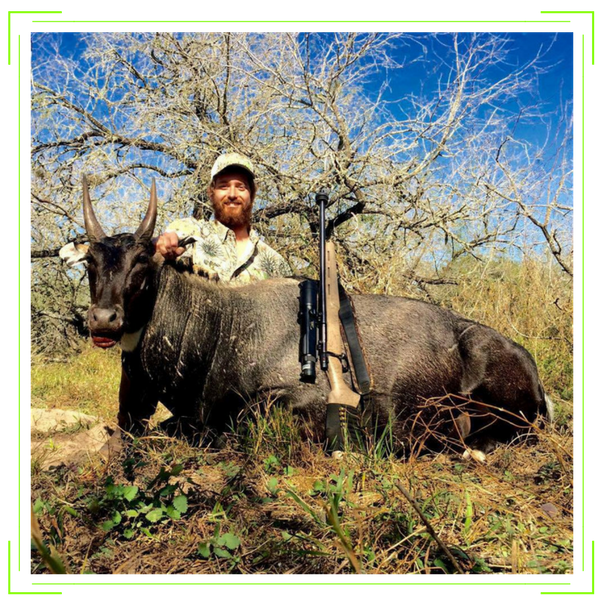 Mark Edwards, President of FSU Outdoors, is an outdoor enthusiast. Mark was born and raised in the country outside of Yoakum, Texas where the passion for hunting and fishing has been passed down for generations. His love of the outdoors inspired his decision to enter the military and make it a career. Mark is a decorated veteran who served more than 28 years in the United States Marine Corps. The training and skills gained throughout his military career, combined with his passion for hunting and fishing, and outdoor activities, provided a depth of knowledge that he enjoys sharing with others.
Mark received a Master of Arts in Procurement and Acquisitions Management and a Bachelors of Arts in Business Administration. He is a proven leader and consultant. Mark understands how important client relationships are to a thriving business and is committed to providing the best outdoor experience and service possible.